Hello everyone!
It sounds crazy, but we haven't spoken since last year! My, how you've grown. Let's hope this year will bring brighter cheer. You might have noticed the Larian Twitter handle mentions
Patch 4 brewing
, and it's been that way since the launch of Patch 3. It's taken a while, but we're finally ready to talk about it… soon.
Patch 4 is right around the corner. We can't be more specific than that at the moment, but look, today we announced the Panel From Hell 2! Mark your calendars, on February 17th at 10am PT we're going back to Hell.
Following the success of last year's live streamed event, the Panel from Hell is making its chaotic return. Featuring Principal Rules Designer of Dungeons & Dragons Jeremy Crawford, Creative Director Swen Vincke and guests Nick Pechenin, David Walgrave and more, next week's stream promises to reveal a heaving assembly of news and updates for Baldur's Gate 3 – including the biggest patch note ever forged in the fiery pits of Larian.
Panel from Hell 2 will also unveil the ways Larian is meeting the challenge of BG3, along with a peek at newly improved cinematics, Tieflings, spells and cows, oh my! And wrapping up the show, we'll be live streaming the latest content from Baldur's Gate 3's biggest update yet.
We look forward to having you
join us next week
!
As for the patch itself, this amount of changes is invariably going to invalidate previous saves. That means saves prior to Patch 4's release will not be compatible with Patch 4.
That said, we're again branching out with the same solution as before. If you're already accustomed to this as a hardened Patch 3 veteran, then simply follow the same steps as before and skip the text at the bottom of this post, because
it's not new text and it's quite long
.
Hopefully, once you've tuned into the Panel From Hell 2 you'll have better clarity on what's inside, but also a new yearning to re-roll.
Hmmmmmmm!
How to keep playing on Patch 3:
The secondary branch will be the previous version, but the primary branch (default download) will be the latest version. To access the secondary branch, do the following:
Right click on the game in your Steam library
Select properties
Click the BETAS tab
In the list under "Select the beta you would like to opt in to", select patch3
Close the properties menu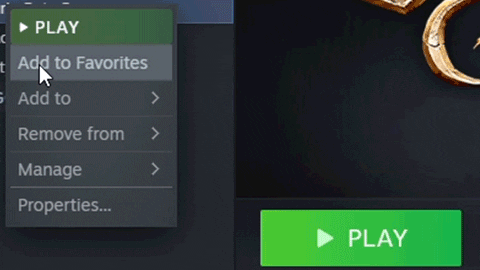 If you do the above steps, you are all set to continue your current playthrough.
If you are unsure whether you want to update to the new patch, we recommend disabling automatic updates now, so that you have the choice to manually update to the new patch or opt-in to the secondary branch once the patch arrives. To disable automatic updates follow the below steps:
STEAM:
Right click on the game in your Steam library
Select properties
Click the Updates tab
Select "only update the game when I launch it" in the drop down menu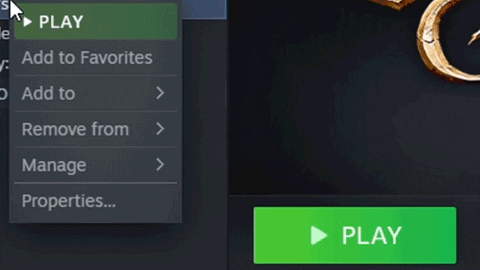 GOG:
Select the game from the owned games section
Click the settings button top right and select manage installation > configure
To disable auto-updates, there is a checkbox "automatically update to new version" > uncheck this box to stay on the current patch
Unchecking this box will let you roll back to a previous version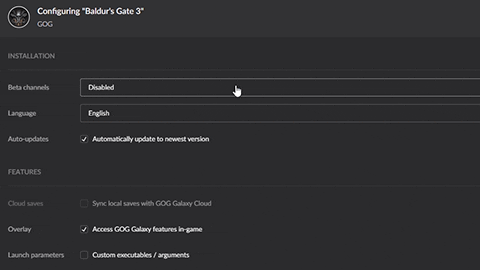 You can already move to the beta branch now, if you'd like to protect your save file and continue on the current version. Note: save files are not 'deleted' from your computer; they'll remain in your folder, but you'll only be able to load saves specific to their respective versions.
Important note: If you want the option to go back to the previous patch, it's best to make a new in-game profile and backup your local saves from the previous patch. You can do the following before or after updating to the latest version:
Before starting a new playthrough, create a new profile by clicking the profiles button on the top left of the main menu. All your progress in the new patch will then be saved under this profile while your old saves are safe in the previous profile.
As an extra safety measure, you can manually back up your savegames:
Go to /Documents/Larian Studios/Baldur's Gate 3/PlayerProfiles/
Find the folder that is named after the profile you used in the previous patch
Copy and paste this entire folder into a backup location
If you want to revert back to the previous patch, follow the instructions above and activate your old profile
If you have somehow lost your progress by overwriting savegames and want to restore your old backed up savegames simply copy over your old profile folder into its original location again: /Documents/Larian Studios/Baldur's Gate 3/PlayerProfiles/
Sync back to the patch2 beta branch with the instructions above and load your old savegames
We know that having to switch branches may be annoying, but this is part of early access. All the feedback we've been gathering from your adventures and posts will go right into these patches, so next time you play it'll feel like an experience you've helped to create.
Note: Branching unfortunately won't be available on Stadia for the moment.